My brother won two tickets for the
Loveland festival
, he couldn't go however, so Yan & I went in his place. Even though I occasionally like to hear some dance songs (e.g. Justice), dance isn't really my favourite music. There were seven different stages and since I only knew a few of the DJ's that would be performing, we were walking from one stage to another constantly, to see which stage had the best music.
T-Dansant Stage
Fire! Stage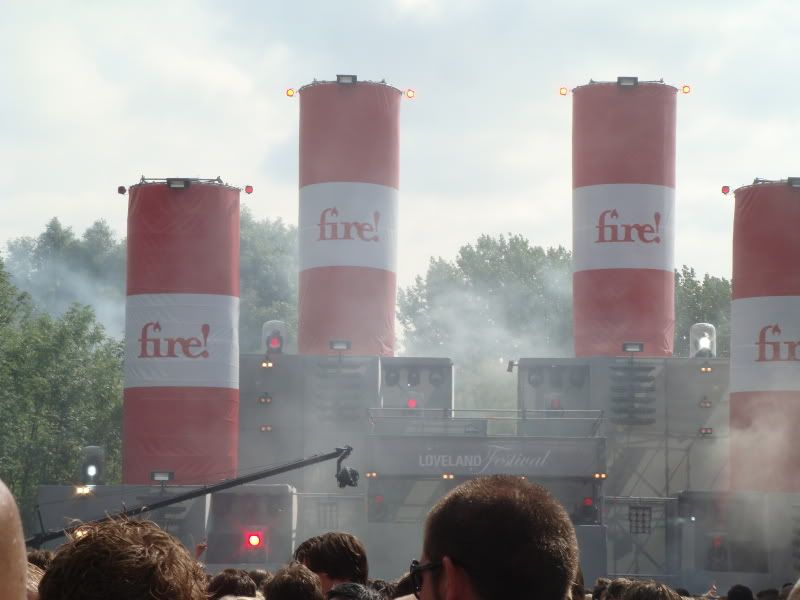 High up in a tree
There was also a ferry that could take you from one little island to the other side of the festival. After we waited for it for the first time, and it was full, just when we wanted to board, we decided to walk around, take pictures and then return to the ferry. The second time we couldn't board again, but next to the ferry was a raft made of some sort of rubber tiles. Some people went to stand on the raft, 'cause they figured a boat was going to pull it. However, shortly after Yan pulled me on the raft, the boat sailed away without us! In the meantime, the raft was slowly drifting away and we couldn't jump back onto the shore. Luckily the ferry returned and pulled us along...
Bye bye ferry...
On the raft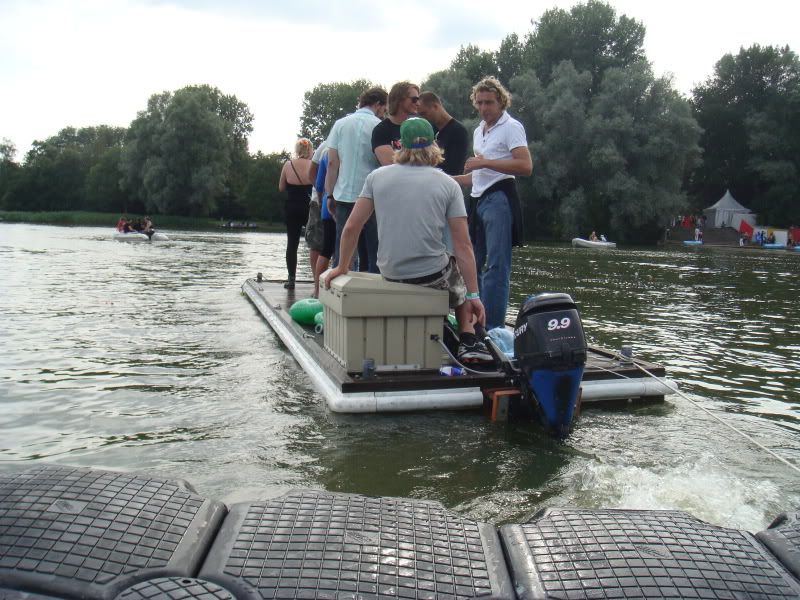 A Red Bull Mini Cooper car-boat...
...that actually works, I want one!
To cross this very low passage...
...we literally had to lie down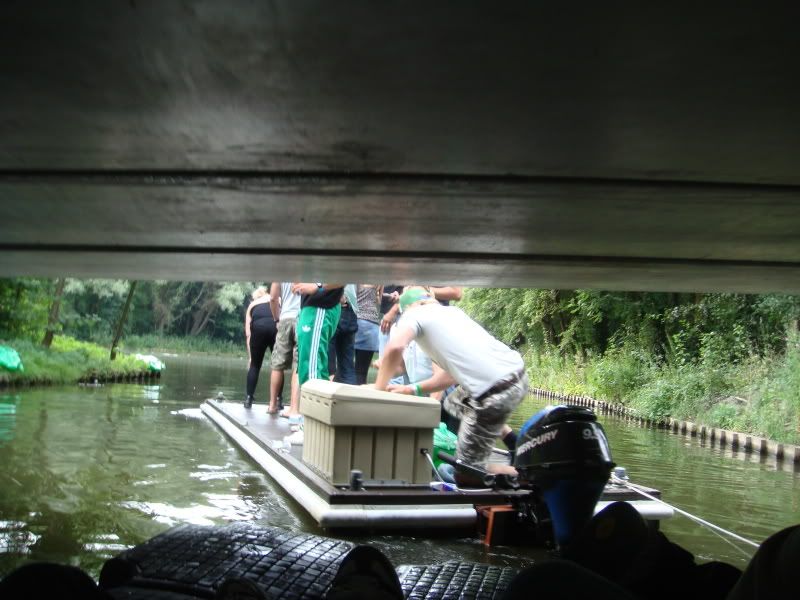 I had a lot of fun that day. The best part was in the evening at Ron Carroll's set. The T-Dansant stage was right in front of the outdoor pool of the
Sloterparkbad
and they had those rubber tiles placed on the pool. We were literally dancing/bouncing up and down on the pool, which was really cool.
Dancing on the swimming pool
'Diving prohibited'