Well it's my last week here in NY :( Can't believe that I've been here for six months already... I'm excited to see everybody again, but still: I don't wanna go home yet! There are so many things I still want to do/see/eat! Good news is that I'll be returning with my cousin Wing Ni (she's here since 19th September, her birthday!), which means I've got someone to accompany me on the flight and someone to help me carry all my stuff ha!
Although it was Wing's birthday that day, she was pretty knackered from the flight, so we just had some udon at Udon West in East Village.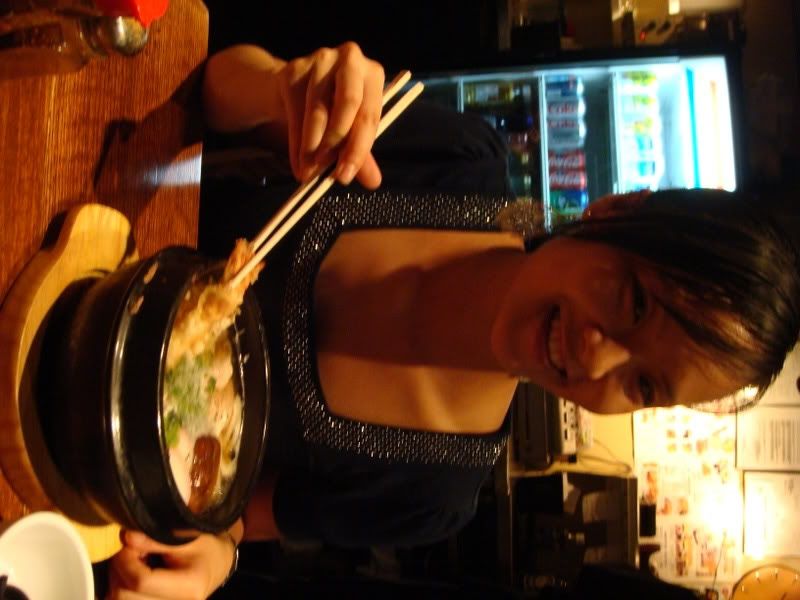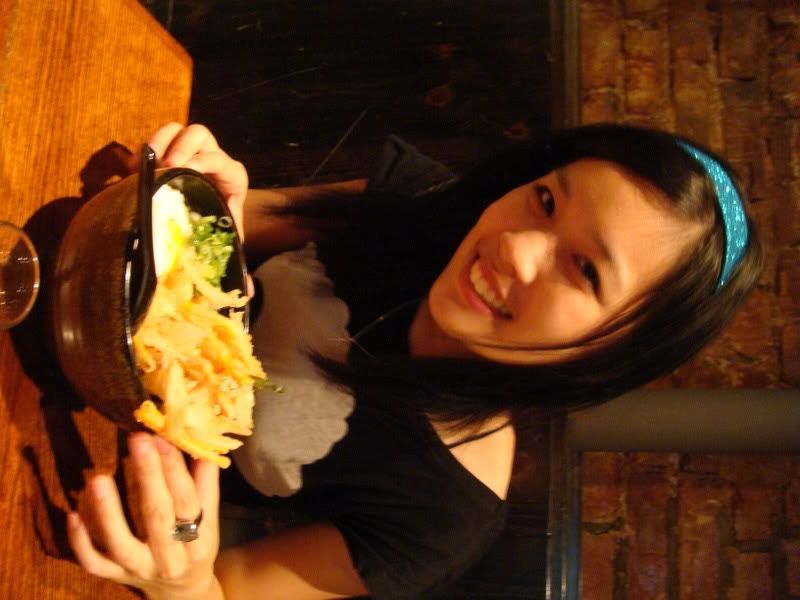 Cute little sake bottle: what's inside it, is pretty good too ;)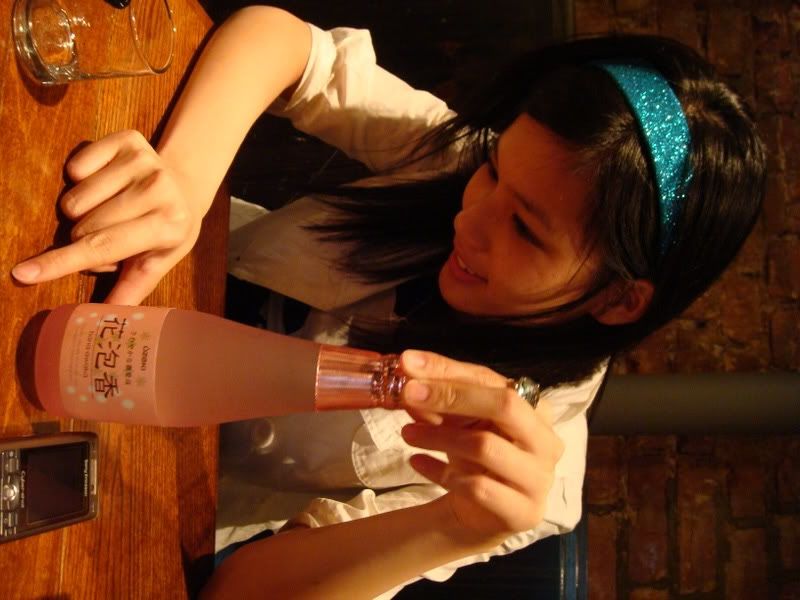 The next day we went to Chinatown and Little Italy, where they held the
San Gennaro festival
that weekend. With all the food stands, it looked a little bit like
Koninginnedag
in NL. We got home pretty late, but still decided to go clubbing haha. First we went to
Thor
, which looked really nice, but it was more a place for having drinks. Then we went to
La Caverna
, there were a lot of cheesy people, but we had a good time nonetheless.
Last Saturday we had brunch with all the roommates (minus Raf), because Jeremy got back from Tanzania earlier. We wanted to go to Cafe Habana, but unfortunately it was packed, with the waiting time to be an hour. Since we were starving, we went to
Cafe el Portal
nearby, where we started with margarita's at 13.30 (a NY brunch isn't a brunch without drinks haha). After brunch Wing, Jeremy, Ryan & I went to have another drink at
L'Orange Bleue
;)
That night W & I went out in Meatpacking. Went to
One
, but it kinda sucked. After walking around, we randomly stumbled upon an Asian party at
Earth
;) We met some great people there and when the club closed, we all went to Koreatown for some karaoke, haha good times...
With Lauren, Bryan & Wing