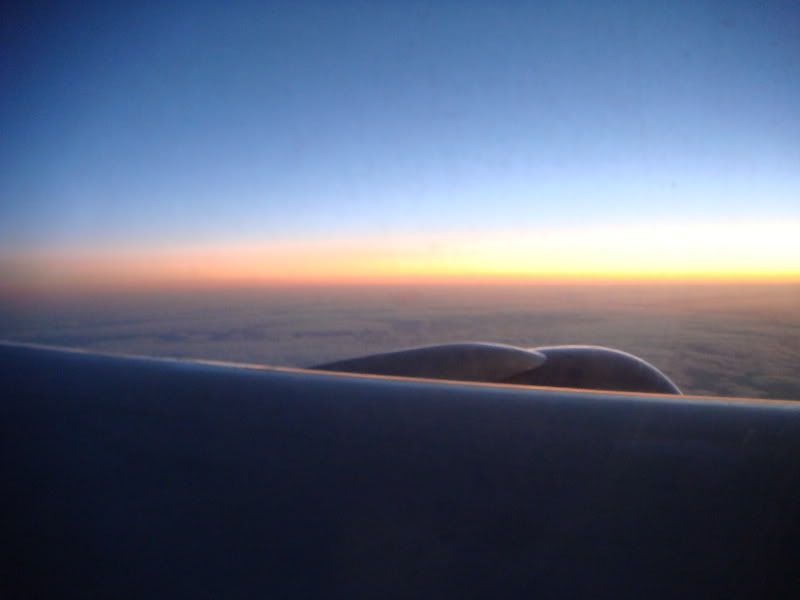 So I'm back in Amsterdam, back to reality again... On our last night in NY, Wing and I had dinner with Jeanette at
Da Nico
in Little Italy. Much, much later we went home and Wing, Shane & I met up with Jeremy & Ryan and two of their friends at Wine Bar, somewhere in LES. After that we went to Karl's place to chill/have some drinks. At some point Marcus, Karl's roommate, who was sleeping, woke up and decided to join us. ;)
Shane, Wing & me
With Wing & Ryan
Jeremy
The next day Wing & I still needed to buy a lot of stuff, e.g. another suitcase, so we went shopping last minute: powershopping. It was such a stressful day, our flight was leaving at 20.50 and we eventually got home at around 18.30. (Yeah, you're supposed to check in two hours before the flight...) I was glad to see Rich & Ryan were home, which meant they could help us carry four suitcases down the stairs... :P Then the drama started: I didn't have any cash left, but I figured it wouldn't be a problem since most yellow cabs accept creditcards. However, there were no yellow cabs in sight, only those 'unofficial' cabs (don't know what they're called). So I went to the ATM, but there was a long line because only one machine was working. Since we were already late, I didn't want to wait and I found $23,- in my wallet, so I went back to the guys. Wing had $27,- so I figured $50,- would be enough, since a ride to JFK in a yellow cab costs $45,- However, the driver told us it would cost $60,-!! &*%#*! I told the driver, that when we'd arrive at the airport I would just find an ATM. So we (hastily) said our last goodbye to the guys and got into the cab. The driver was afraid we wouldn't pay him or something, dropping me off an ATM around the corner. But the ATM didn't work, I got back in, told him it didn't work. Meanwhile he was driving sooooo slowly, making me very pissed/stressed. I told him he didn't have to worry, that he would get his money. But for now we were trying to make our flight, so if he could just step on it! Eventually I could pay with my creditcard (couldn't he frickin' say that earlier?!): he called his company, I had to repeat my creditcard number 10 times to the operator (it did cost me three bucks extra, but whatever, I was already about to throw his phone out the window by then), sign the receipt and finally he was driving a bit faster... We were too late to check in (got there around 19.45), although we had already checked in online (Wing:'Ow I thought we didn't have to be here two hours earlier, since we already checked in...'). The guy at the counter was really nice though, he even helped us move our suitcases to a nearby counter. Lesson for today: Do NOT, I repeat, do NOT try this at home (shopping on the day you leave, having not enough cash), I've never been so stressed out in my life ;)
Last view of New York
Bright lights, big city...
And so here my unforgettable journey ends... I'm incredibly thankful for having the opportunity (hmm this is going to sound a bit mushy, but still.) to experience this wonderful city (that really never sleeps), becoming a New Yorker (if even for a little bit) and making some great friends. It's mainly because of them that I had a real amazing time.
New York, I shall return...