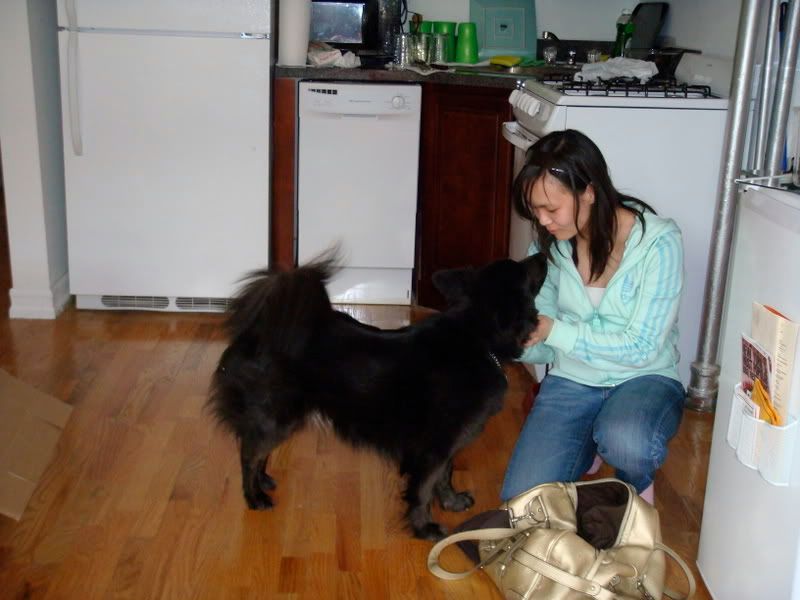 No more:
- Coming home and being greeted by Homie and/or my roomies;
- Roaches, mice and rats (thank God);
- People hanging in front of my apartment building;
- Sleeping to the sound of sirens every night;
- Saying 'It's not that bad', after telling people I live in Harlem;
- Food Network (Iron Chef, Ace of cakes, Throwdown with Bobby Flay...)
- Commercials every 5 minutes;
- Really bad commercials, like
this
one (it's an older version, but just as stupid. Seriously: "I've got genital herpes." "And I don't!")
- Subways riding 24 hours a day and coming every 5 minutes (except late at night);
- Hearing 'Stand clear of the closing doors please', muffled through the intercom;
- Jaywalking;
- Running in Riverside Park;
- Stumbling upon great architecture/photogenic places while walking on the street;
- Trying to decide where to have dinner/go clubbing by looking on
New York Magazine
,
Zagat
and
Menupages
;
-
Dessert Truck
;
-
Cream puffs
;
-
Fairway
;
- $ 1,- Empanada's from around the corner;
- Hearing 'Hi how are you today??' in the stores;
- Waiting in line of the cashier with the exact amount in cash, but then realizing the price doesn't include tax (B*tches...);
- Converting dollars in euro's (Sweet!);
I miss New York...