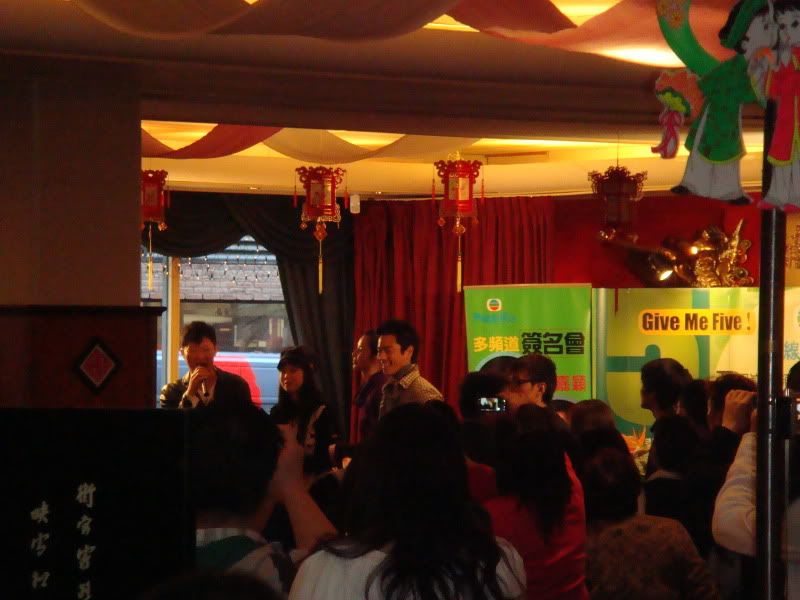 Kevin Cheng (鄭嘉穎) and Yoyo Mung (蒙嘉慧) were in the Netherlands to perform at the
Miss China Europe pageant
final in the Hague. I didn't really want to go all the way to the Hague (and spend € 30,- for a ticket), so I opted to go yamcha in Nam Tin the next day instead, when they were also having a signing session. Because it was too crowded, we weren't allowed to take a picture with them. Did get their autographs though and managed to shake Kevin's hand hehe. Don't want to sound like a groupie and all, but Kevin was just as good looking as he is on tv... As for Yoyo, I'm not a fan of hers, but she seemed very nice and looked even prettier in real life.
View from our table...
...when we moved closer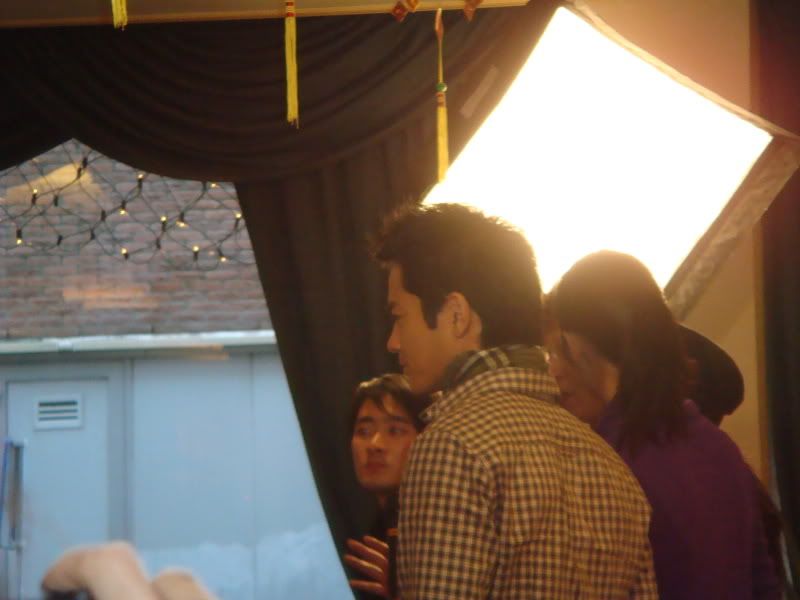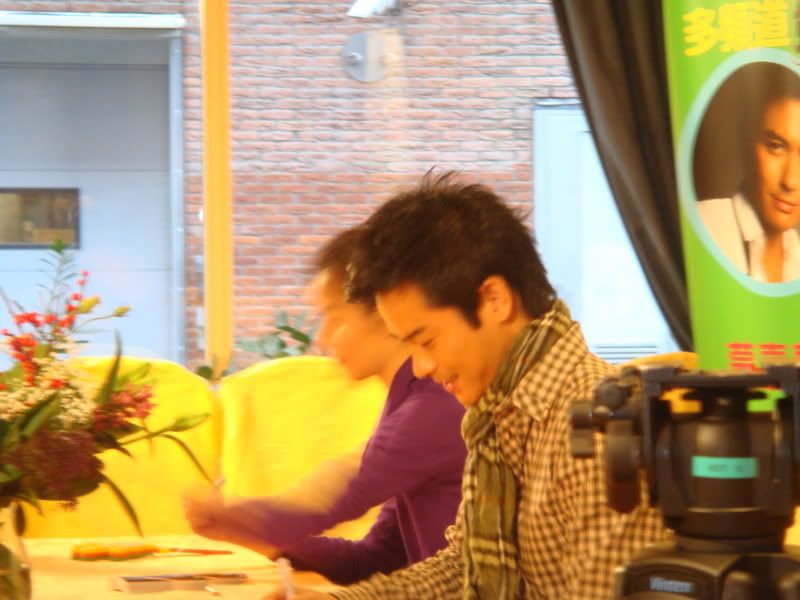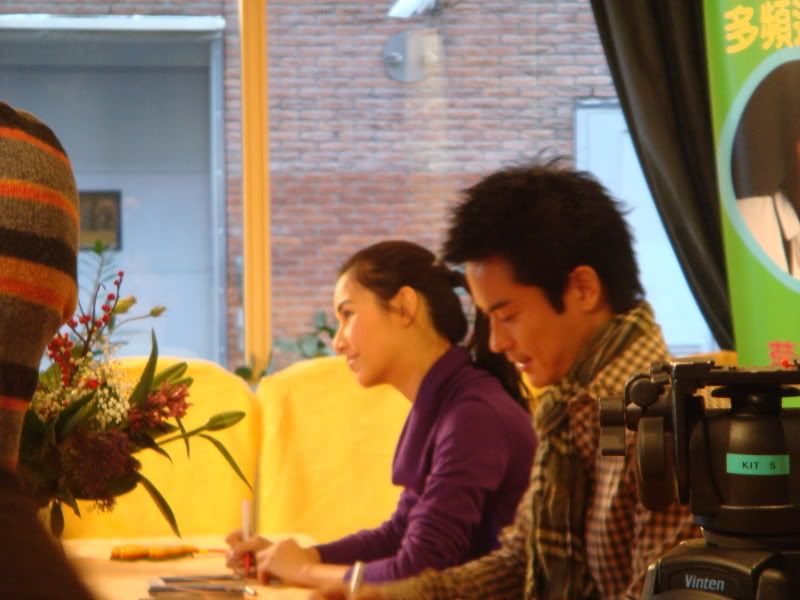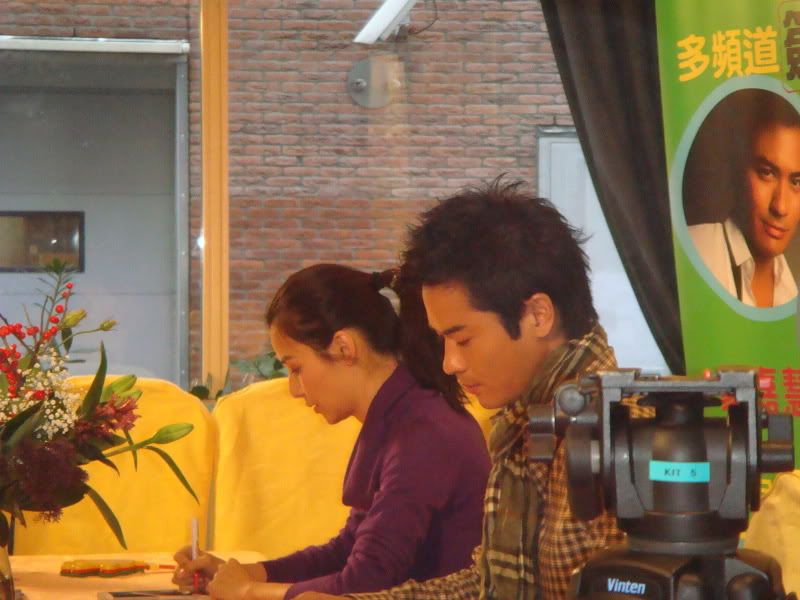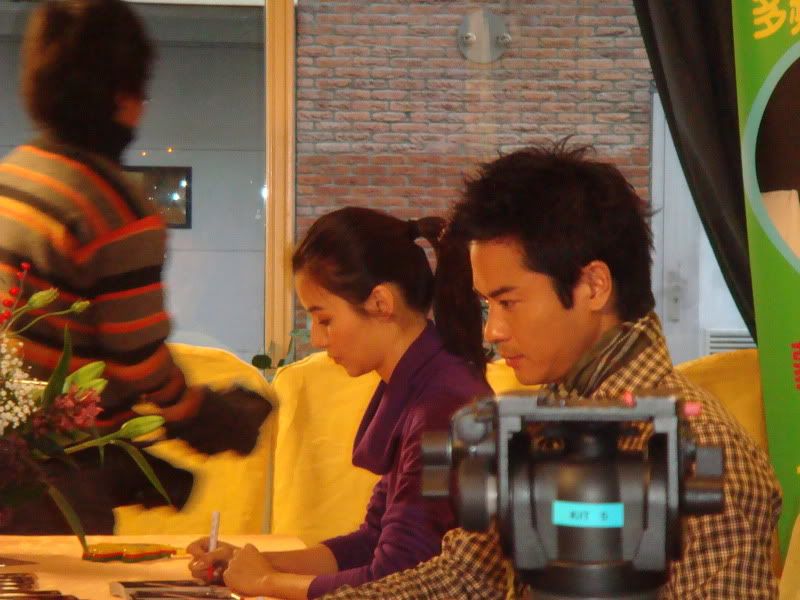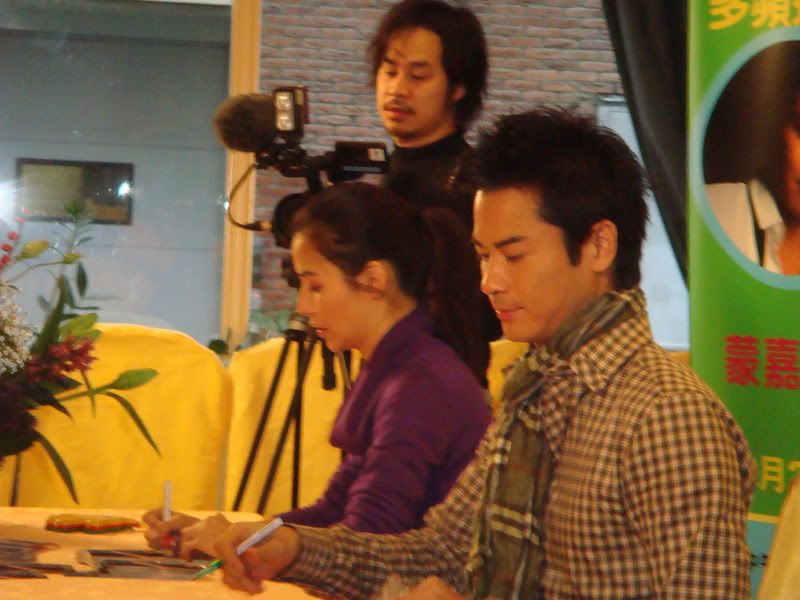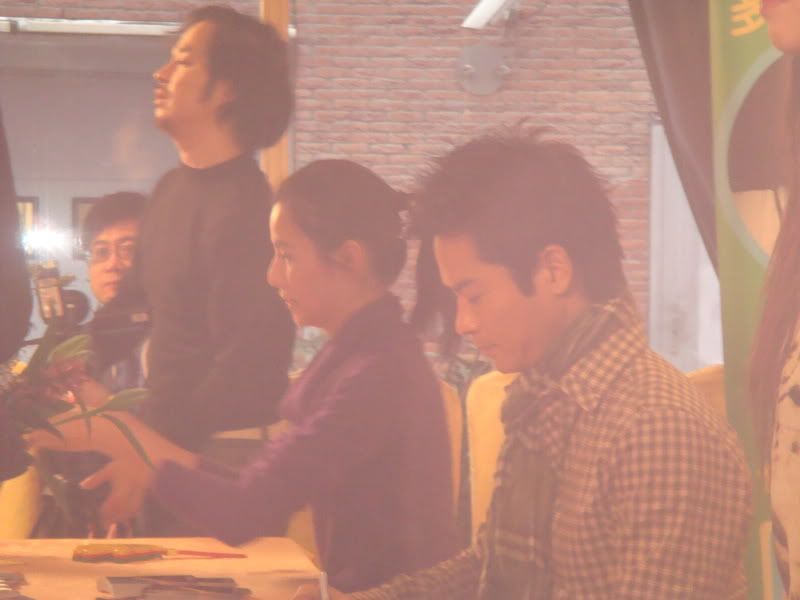 While waiting in line, some stupid guy standing in my way
Tried to take a picture of Yerk with Kevin, but my camera wasn't fast enough...