"Take me out to the ball game,
Take me out with the crowd.
Buy me some peanuts and Cracker Jack,
I don't care if I never get back,
Let me root, root, root for the home team,
If they don't win it's a shame.
For it's one, two, three strikes, your out,
At the old ball game."
Gezongen tijdens de seventh-inning stretch
Vorige week woendag zijn we met Jeanette, haar nichtje Laurie & Miguel naar een Yankees game geweest! We wilden nog een game in Yankee Stadium zien, aangezien dit het laatste seizoen is dat ze in Yankee Stadium spelen; ze zijn een nieuw stadion naast de oude aan het bouwen. De Yankees speelden tegen de Toronto Blue Jays en ze hebben met 5-1 gewonnen wohooo! D'r werd nog een homerun geslagen, geen idee meer wie die had gemaakt haha. Weet niet superveel van Baseball af, maar het was leuk om mee te maken.
Nieuwe stadion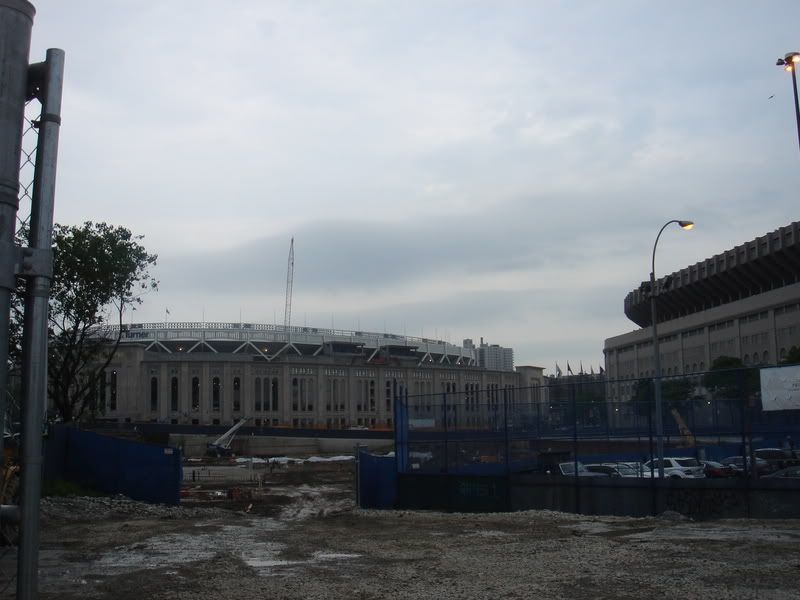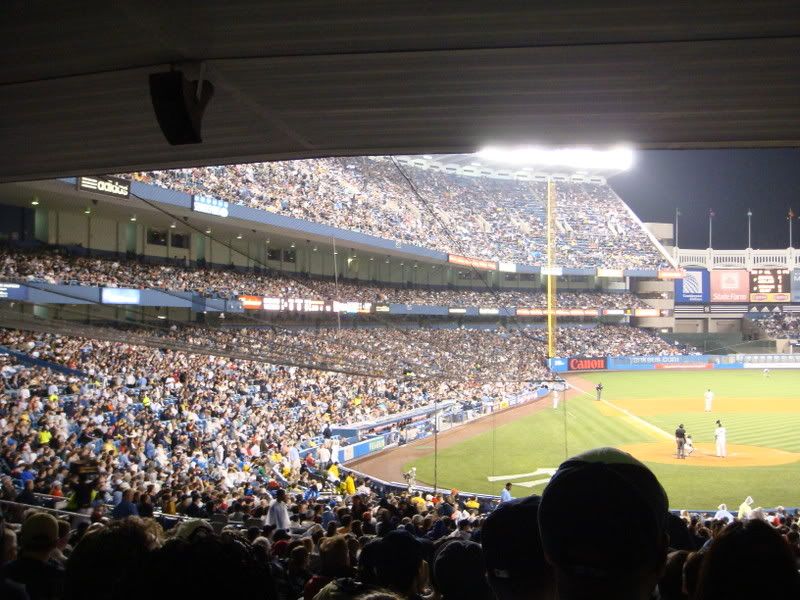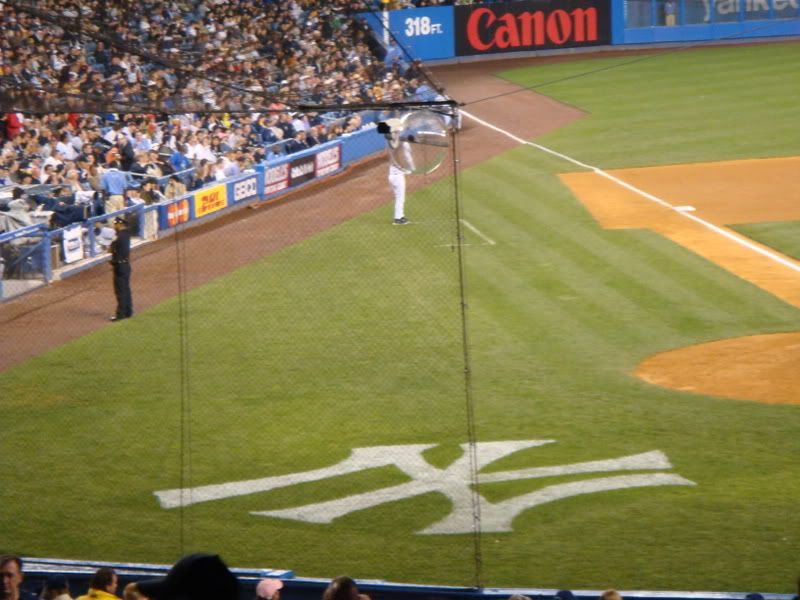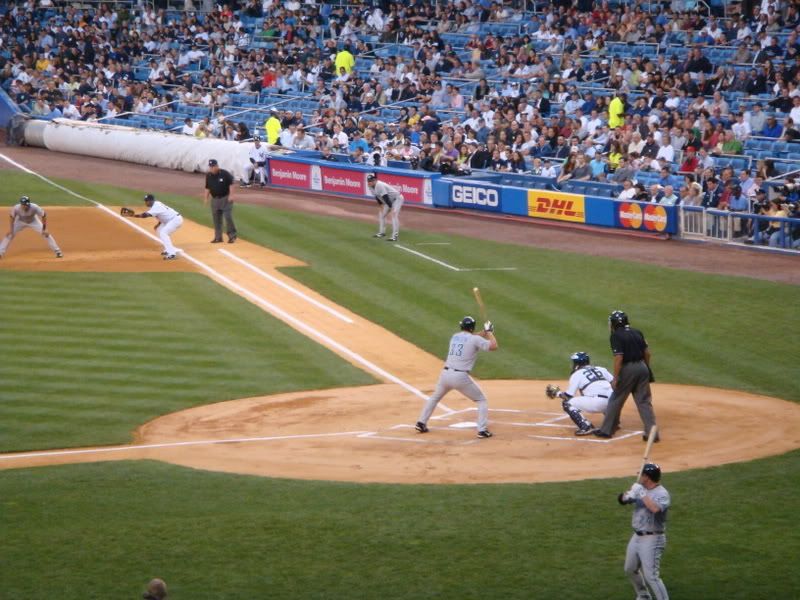 Dug-out van de Blue Jays
#2 Derek'Shortstop' Jeter: een van de beste/populairste spelers van de Yankees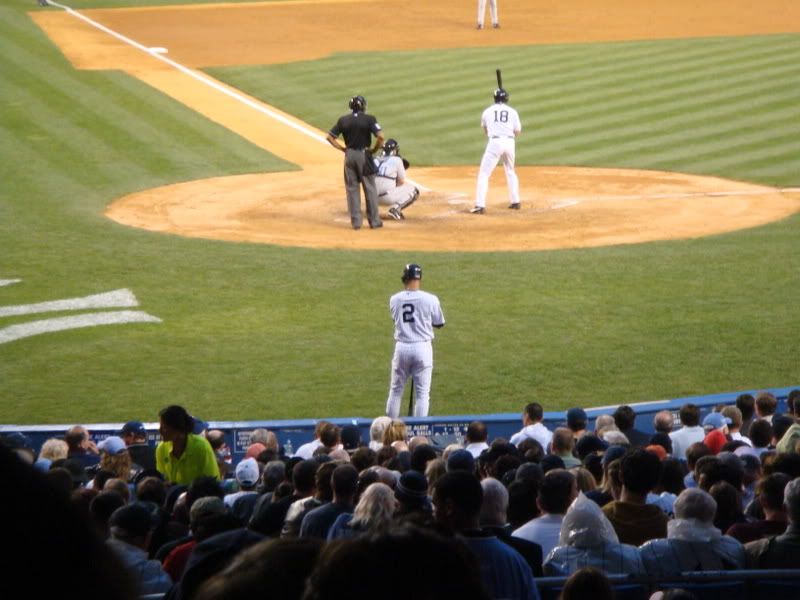 Met deze slag staat Derek Jeter nu op de derde plaats in de Yankees all-time hits list
Nog 1 inning te gaan...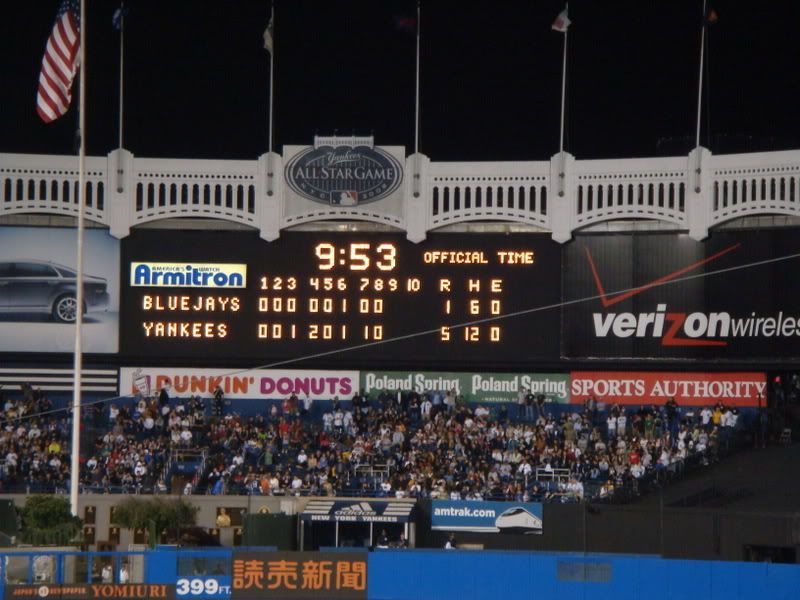 End of the game