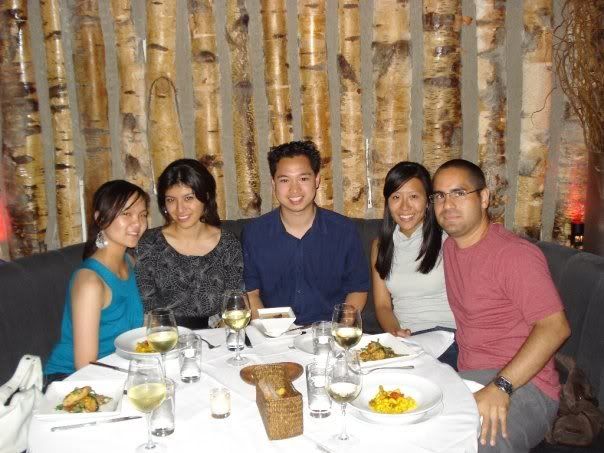 It's kinda late, but I've decided to go global with my blog. Making it possible for family and friends, who can't understand Dutch, to read it too ;)
Last Tuesday Vince, a friend of mine came to New York with his friend Laura. On Wednesday we wanted to go to 'The Lion King', but unfortunately there weren't any cheap tickets for the show. Instead, we went to see 'The Dark Knight' at 22.45. The movie is pretty good, I liked it better than the previous one, though it went a bit too long in my opinion... The movie didn't start till 23.15 and ended at around 01.30, then I had to wait forever for my subway, it wasn't till 03.00 when I finally got to sleep, zzzz...
It's
Restaurant Week
from July 21st-25th and July 28th till August 1st, so on Thursday Jeanette, Miguel, Laura, Vincent & I went out to dinner at
Butter
. My appetizer was "Stuffed calamari with millet, garlic and purslane"; the entree was a "Grilled pork tenderloin, fork-crushed potatoes, house-made pancetta with sage & mustard greens" and lastly, I had a "Dark chocolate and crème fraiche 'sandwich' with vanilla bean ice-cream and chocolae ganache" for dessert. Although the portions weren't very big (that's usually the case with these pricier restaurants), I was pretty stuffed and the food was good!
Laura & Vince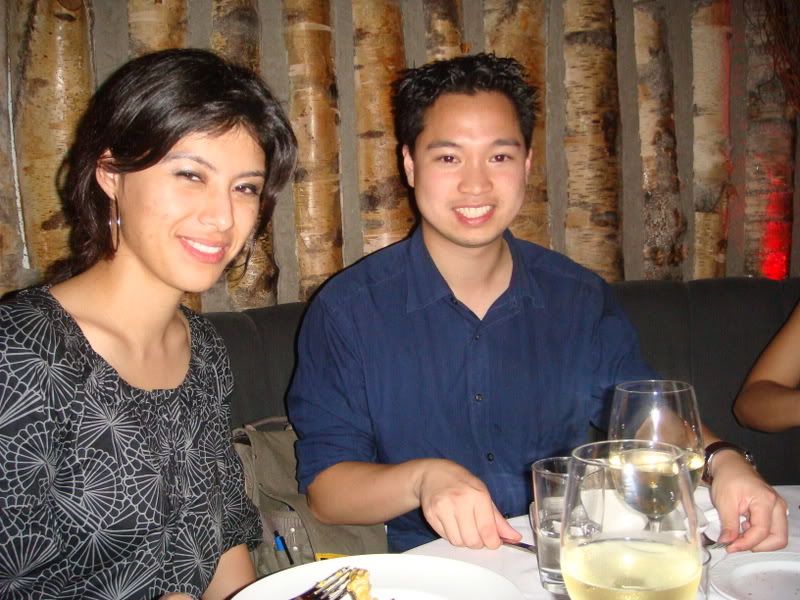 Grilled pork tenderloin
Jeanette's "Braised beef shortribs, chickpea, grilled zucchini with roasted chili pesto"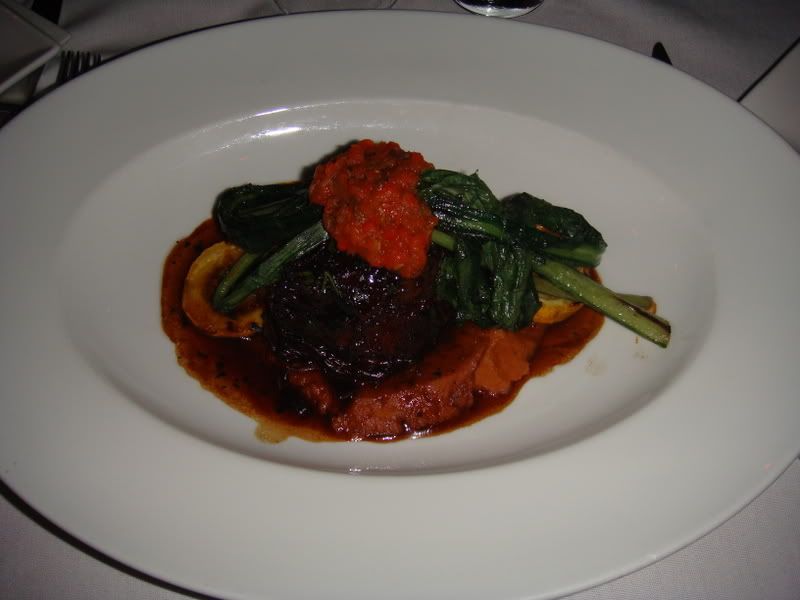 Yummy chocolate sandwich!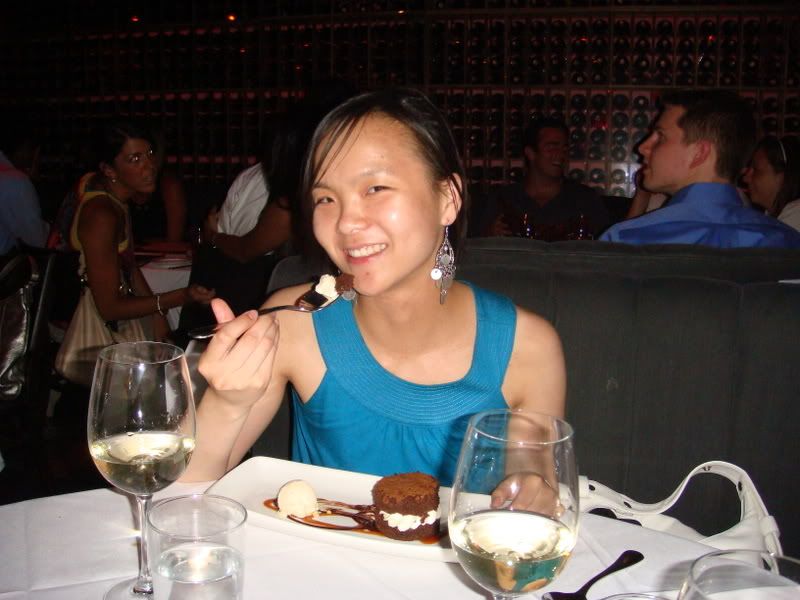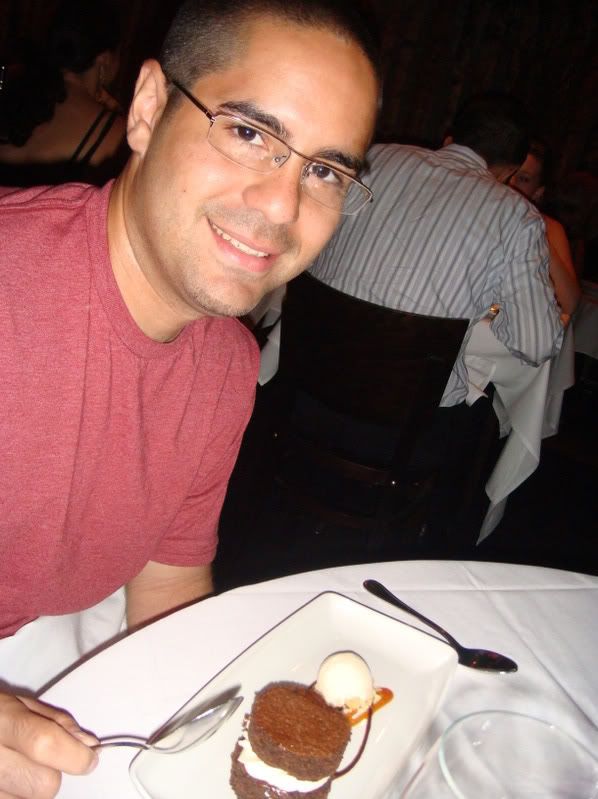 Laura's "Orange sherbet with hazelnut pound cake and fresh strawberry coulis"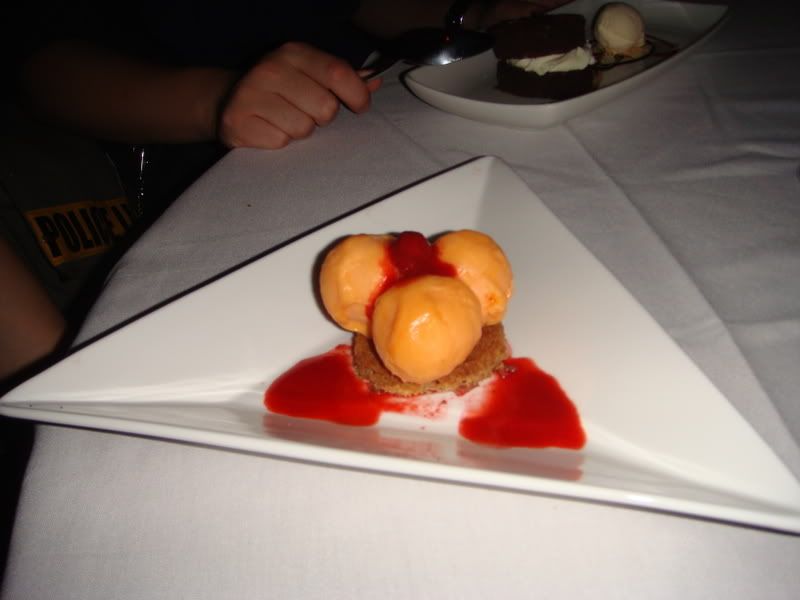 Jeanette with her "Fresh lime tart with homemade merengue"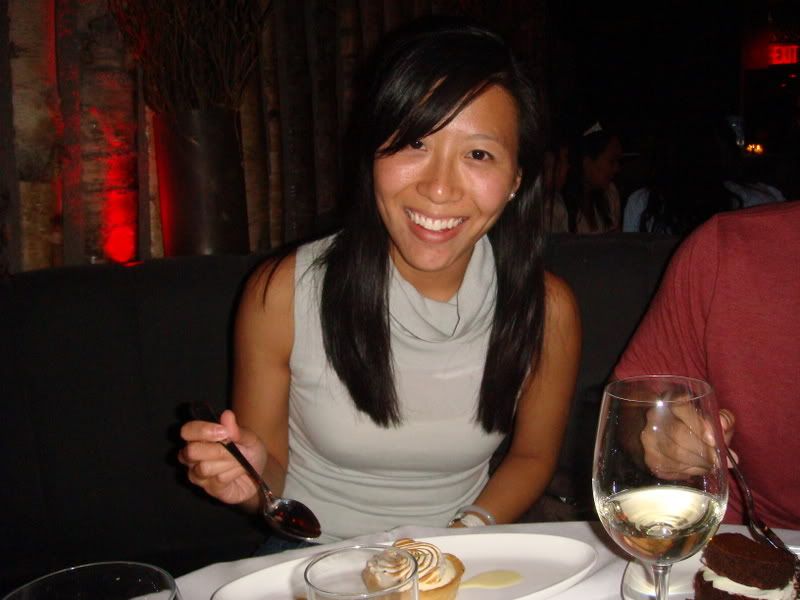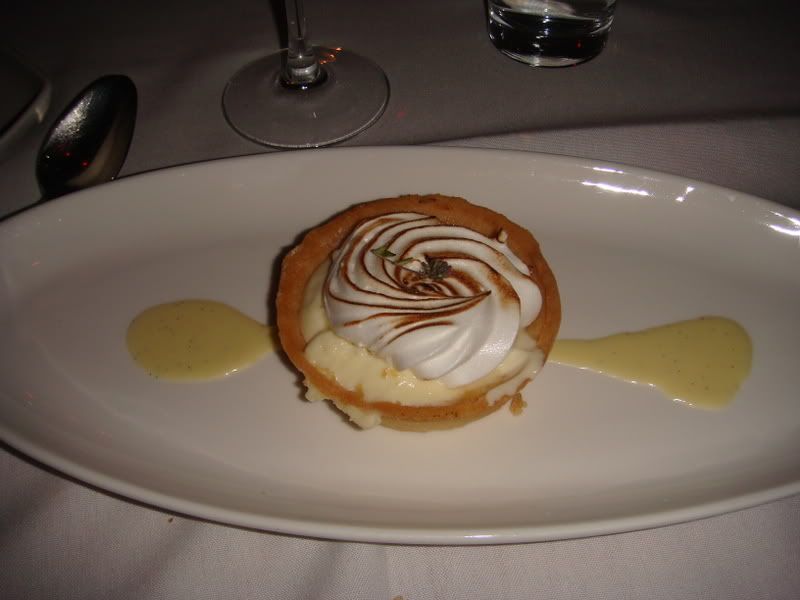 After dinner Jeanette, Miguel & I decided to pay a visit to the
Dessert Truck
in the neighbourhood, where Jeanette's cousin works. Even though I was still pretty full from dinner, I really wanted to try something ;) Jeanette & I ended up sharing a Chocolate Bread Pudding, which was really delicious! Too bad we couldn't finish it haha, I'll definitely go back and try the other desserts.